This blog post researches fashion and accessories market in the UK. I cover the shift in power to the faceless faces of the online shopper.
Shopping is a leisure activity and a hobby (retail therapy) and an important part of Peoples lives. The UK Shopper has greater confidence in using new technologies and dressing in the newest styles, than say their counterparts in Europe or America (source: Lauretta Roberts | Director of Brand and Propositions at international trend forecasting service | WGSN)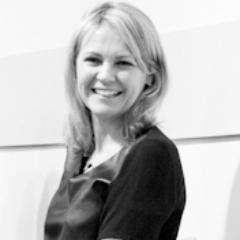 London Fashion Week has gone from being the poor relation of Paris, New York and Milan, to being the most interesting Fashion Week of all in terms of creativity and commerciality. Lauretta Roberts | Director of Brand and Propositions at international trend forecasting service | WGSN
British men are 10% more likely than their female counterparts to buy goods at full price. |Oliver Horton | Experienced Writer and Commentator on Branded Fashion
Economic commentator's highlight UK's success in adapting to the changes since the economic crises of 2008 and the continued growth of e-commerce, as being one of the most competitive and successful countries in the world. The rise in e-commerce is linked to access to the internet. In 2000, only 30% of the UK population had internet access. Today, over 85% of the UK population have access to the internet.
60% access the internet on a smart phone. Martin Newman comments on the freedom that the internet gives the shopper. They can have instant access to products, prices and an easier, efficient way of comparing the two. The internet does not discriminate, and therefore a shopper in the Isle of Skye can access the same styles as a shopper in Kensington. What's more, they don't have to wait a week for it to arrive. NEXT are a prime example of meeting this technological and logistic challenge by providing next day delivery if ordered before 10pm.
The economic power house of retail
The UK winners are large fashion houses such as ASOS and Net-a-Porter to small independent retail shops. They share the aptitude of constantly looking for new ideas, innovations and products and being responsive to customer needs and market forces.
Richard Hyman, retail analyst at 'Richard Talks Retail' explains that during a period where there has been a flat market growth, the retailer has had to improve their game in order to attract the shopper from the store next door, which has led to a vastly more competitive market. retailers are more creative and dynamic in their customer engagement.
UK retail sales online to 12% market penetration across all sectors – higher than any other developed economy on the globe. | Richard Hyman | Richard Talks Retail.
This is creating a new phenomena of a data rich sales and information about customers. The challenge is what to do with this information, and what do you say to your customers? The future of retail with greater e-commerce sales is fewer bricks and mortar units required in terms of shops and perhaps one larger warehouse for stock. The need to deliver and make it convenient has led to 'Click and Collect' with sending products to anywhere the customer frequents on their normal course of the day including the supermarket, Train Station and who know's soon the coffee shop?
The retail sector employs close to 3 million people, making it the largest employed outside the Public Sector. It accounts for 8% of VAT registered businesses (Source: British Retail Consortium)
The British Retail Consortium estimates that in October 2015, online accounted for 26.3% of total clothing sales. Similarly, online sales accounted for 30.3% of total footwear sales.
Menswear is now worth £13.5 billion in the UK (2014) and has grown over 22% in the past 5 years (source: MINTEL). It is also the fastest growing e-commerce sector with an average annual predicted growth of 14.2% in the next 5 years (source: IbisWorld)
With supply exceeding demand there is a permanent selling price deflation. Consider your last walk along your high street or shopping mall and wondering "when isn't there a sale on?. Retail analyst Richard Hyman, doesn't see this changing in the near future.
"WE HAVE TRANSITIONED FROM A SELLER'S MARKET TO A BUYER'S MARKET, AND THE CUSTOMER IS WELL, AND TRULY IN THE DRIVING SEAT" | Richard Hyman | Richard Talks Retail.
The future for retailers
In the short-term, the UK will continue to see annual growth of around 12.89% (Source Planet Retail) predicted sales of £51.1 billion spent in 2015 on clothing, footwear and accessories, estimated to be £57.7 billion in 2020
Rising employment costs, such as the minimum wage, paternity and maternity pay and the new Pension for all in the workplace could see fashion move back to the designer creating and selling their own label supported by e-commerce/retail consultants. The larger stores could see a future of employing more tech savvy staff, than floor staff.
If you are new to the game then there is no easy entry point to Retail. To succeed you will need to have an appetite to drive costs down further, remain engaging with customers, continue to create new products, services and methods of delivering them to the buyer. Be the one to stand out, by embracing change.
I leave on this note from the founder of Missguided, Nitin Passi.
'Online retail was the only industry where I could see any growth,''I had a £3,000 website and a wall of boxes where I was pulling things out to send to customers,This business is based on speed, reactivity and agility. We put something online and get a reaction and then we reorder,' he says.
'Our supply base has evolved with the business. We design 95 per cent of our product in house, 50 per cent or 60 per cent of it comes from UK factories and most of the rest comes by air freight from the Far East.' Missguided replenishes in a week…..now that's efficient!
Read more on the article about Nitin Passi here: http://www.thisismoney.co.uk/money/news/article-3025802/Founder-Missguided-taking-big-retail-names-Fashion-boss-growing-fast-little-help-Nicole-Scherzinger.html#ixzz3zmA2JDXK
Follow us: @MailOnline on Twitter | DailyMail on Facebook
Sources
Inside Retail: The Uk Fashion Market Opportunity – YOUR INDEPENDENT AND AUTHORITATIVE REPORT ON THE UK FASHION MARKET
British Retail Consortium
IbisWorld
MINTEL
Contributors to the Article:
Richard Hyman
Lauretta Roberts, Director of Brand and Propositions at international trend forecasting service, WGSN
Richard Branson
Martin Newman is CEO of multichannel consultancy Practicology and a Non-Executive Director of White Stuff.
Oliver Horton is an experienced writer and commentator on branded fashion
Nitin Passi | Founder of Missguided
Follow @tms_Fiona